LOWEST PRICE GUARANTEE!
For direct bookings through our website
Details
Agios Georgios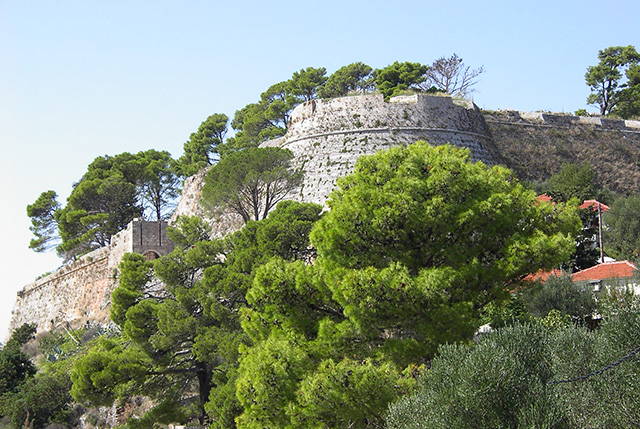 The Fortress of Agios Georgios is located at the village Peratata on a 300 m altitude and was probably constructed during the 12th century AD by Byzantine Emperors. It's about 16.000 m2 and its surrounding walls are approximately 600 m long. Inside the walls there were public and private buildings, churches, food and ammunition warehouses, barracks, hospitals, prisons and water tanks. Visitors will also see the remnants of the catholic church of Agios Nikolaos and a tunnel that led from the castle to the lagoon of Koutavos and it was used in case of emergency exit. This castle was actually the capital of the island till 1757, when Argostoli became the new capital, but it was heavily damaged during the earthquakes of 1636, 1637 and 1953.
Details
Argostoli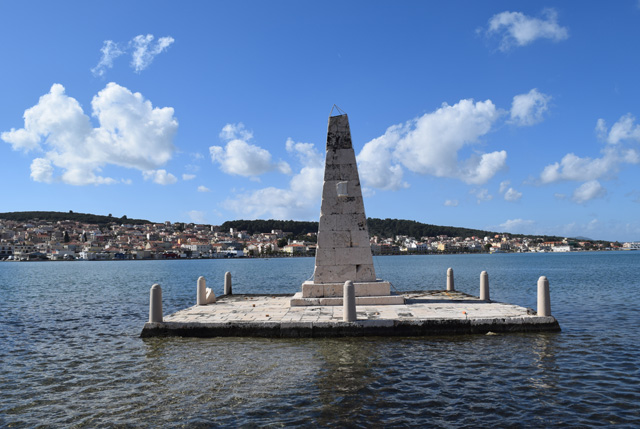 Argostoli is situated at the southern part of the island and its the capital of Cephalonia since 1797. It is built amphitheatrically at the heart of the deep golf of Koutavos and it has a well organised port. It is the biggest town of the island with rich trade activity, a town that looks to the sea. The architecture is influenced by all the Ionian elements where the red roofs and wide terraces predominate. Its town planning is modern with large streets and many roads for pedestrians. You can visit the Archeological Museum, the Folk Museum, enjoy walking or shopping at the pedestrian road of Lithostroto or by the waterfront. Plenty of cafés and restaurants can be found around the central square of the town, operating from morning till late.
Details
Skala Village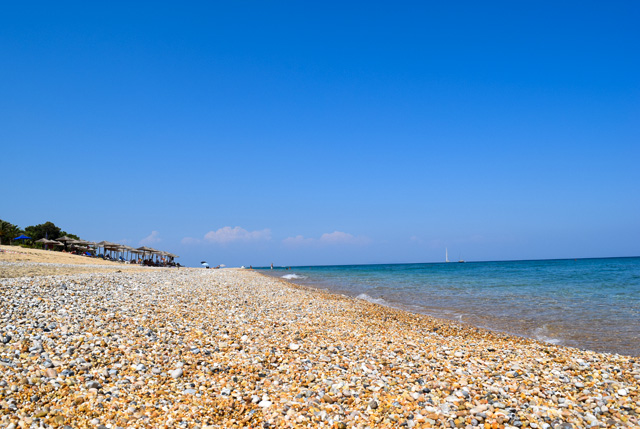 Skala is located at the south - east corner of the island. Skala beach is 3 klms long, with different places to explore, with areas with fine sand and others with small rocks with absolutely beautiful colours. You can also find scuba diving, watersports and other things to keep you occupied. Beside of the beautiful scenery and the long sandy fully organized beach, here you can also find everything you need from a variety of banks, public services, supermarkets,caffe's, bars, restaurants, pharmacies and many more.
Details
Poros Village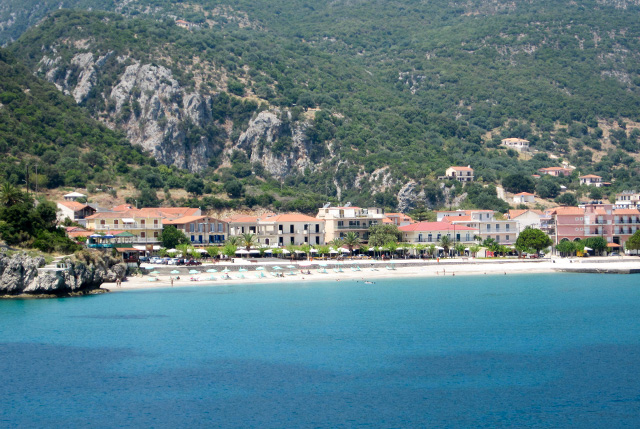 Poros is the biggest district of new Elios – Pronnoi municipality. Is a beautiful, picturesque village, surrounded by the villages Tzanata, Asprogerakas, Kabitsata and Riza. It has a population of 1500 inhabitants. Its port is a significant link between Kefalonia and continental Greece. It was rebuilt after the earthquake of 1953, after the few fishermen's houses were destroyed , it is harmonically constructed at the foot of the mountains Pahi and Atros. The seafront forms part of a vast, indented coastline 2Km long. It is filled with sandy beaches and leeward prots.